We as designers need to drive a systemic change regarding single use plastic packaging. Our project, "Refresh", acknowledges that we have a finite volume of natural resources and aims to promote sustainable consumer behaviour. Plastic isn't all bad, but it is often used in the wrong way. However, if we design with a circular economy in mind, we can increase the sustainability of plastic. This project was featured in the Taranaki Daily News, The NZ Herald and the Massey University news page.
refresh
Refresh was designed and modelled by myself and Jeremy Gardner. Above is a photograph of the three physical components we have designed - two vessels, two wash stations and two depository bins. We have proposed a system that aims to the reduce the damage created by single-use, disposable vessels in the coffee and water bottle industries, through applying the sustainability strategies of reduce, reuse and recycle.
Takeaway Coffee Cups go to land fill annually in New Zealand alone
It is clear there is an issue with the current system as consumers are largely driven by convenience. Due to this Jeremy and I have designed a system that takes the convenience aspects of single use products and combines them with the sustainable aspects of re-usable vessels. Below is an overview of this system design.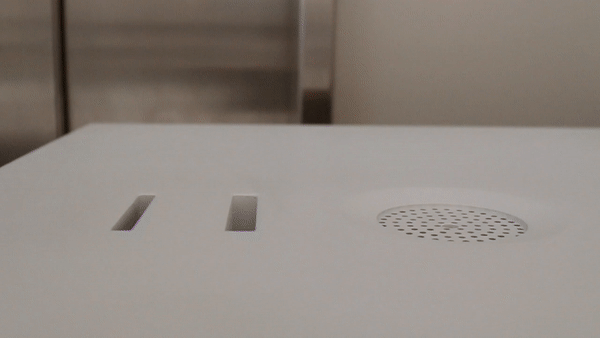 We have designed wash stations to promote and assist in the re-use of the vessels
The wash station has been designed to assist the reuse of the cups. When the cup is placed on the grill it activates a wash cycle, which washes the cup and lid components (which spin in the wash station). This allows for the easy reuse of the product, as many users said having to wash keepcups at home was the main barrier to their reuse. The simple washing mechanism also ensures hygiene, in a fast, user-friendly way.
The lids of the coffee cups have an NFC sticker located in them. This is used to activate the wash cycle, as well as relay the users name and coffee order to their barista. It also links the users coffee consumption to an app on their phones, allowing companies to tailor marketing to the individual, as well as allowing the customer to gain rewards for washing and returnig their cups.
The Depository Bins
The bins have been designed with an iris mechanism in the lid that opens when a cup or bottle is placed on the lid - activated by the NFC tag located in the vessels. This is to prevent other waste being placed in the bins.